Written by Richard J. Rawlings
Tuesday, 14 December 2010 20:09
TIME 4 HEMP 2010 ARCHIVE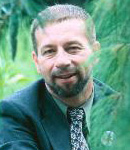 12/13/2010 Monday - Joint-Host, Paul Stanford, founder of http://www.crrh.org/ with guests Wayward Bill Chengelic, Director of the U.S. Marijuana Party of Colorado: http://co.usmjparty.org/ and Linda Lepp, giving an up-date on how Eddy Lepp is doing.
Note: To Listen To Archived Show Click On The Show Date Above (12/13/2010). If You Wish To Download The Show To Your Computer, Right Click On Show Date And Select "Save Target As" Option.
Brought to you by, Time4Hemp, and American Freedom Radio
Last Updated on Wednesday, 15 December 2010 10:51
Discuss this item on the forums (0 replies).
Copyright © 2011 U.S. Marijuana Party of Colorado. All Rights Reserved.