Details

Category: News Articles
Published on Thursday, 20 December 2012 12:55
Written by Sheree Krider
Hits: 2772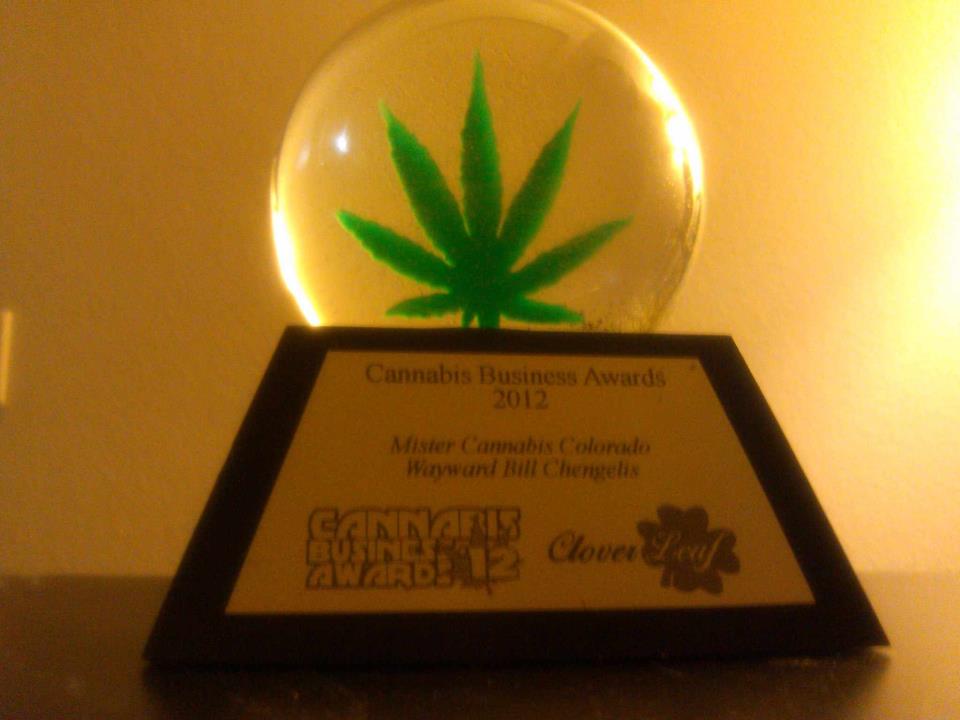 Colorado's Cannabis Industry Celebrates Its First Annual First Annual Cannabis Business Awards Holiday White Ball and Awards Ceremony
Colorado' own Clover Leaf Consulting once again sets another industry benchmark
Denver, Colorado (PRWEB) December 19, 2012
Colorado's medial marijuana industry celebrates it's first annual Cannabis Business Awards Holiday White Ball and Awards Ceremony hosted by none other than Colorado's own Clover Leaf Consulting. With the passage of A64 in the state of Colorado as well as Medical marijuana legalization in the state of Washington, the cannabis industry is primed to honor those industry professionals who have made significant impact or contribution to the industry as a whole. With nearly 500 industry votes for industry nominated entries Clover Leaf once again hits top radar classic numbers in just 6 short days. Cannabis Business Awards Holiday White Ball and Awards Ceremony fundraiser will benefit the Cash Hyde Foundation. A foundation based on assisting those children in need and suffering from cancer, and benefit the life of cancer patient Cash Hyde.
"It gives me great pleasure to not only be a part of history, but to also bring awareness to the this worthy cause overall. After losing my 15 year old brother to cancer, I can personally share my experiences first hand as to how debilitating this terrible disease can be." says Clover Leafs CEO Chloe Villano. Ms. Villano further stated "Our mission and goal is to bring awareness and much needed funding for such a worthwhile cause. This is truly a historic event by which we are able to honor and award those industry pioneers while simultaneously bringing together the industries top professionals for a legalization holiday celebration."
The Cannabis Business Awards is Colorado's first business awards ceremony that honors nominees in categories such as, Best Publication, Most Valuable Industry Organization, Peoples Choice Awards's, and Most Influential Individual to name a few. The event will take place on wednesday, December 19 at 6:00 pm at Casselmans in Denver Colorado and will be attended by the most elite nominees in the Cannabis community. You won't want to miss this opportunity to dress to impress on the red carpet with living stream, HD coverage, social media advertising and Gold Globe Trophies provided by Clover Leaf Consulting.    
Nominees Include: NCIA – National Cannabis Industry Organization, CBA – Cannabis Business Alliance, Sensible Colorado, Betty Aldworth, Rico Colibri, Christian Sederberg, Brian Vicente, Wayward Bill Chengelis, Kathleen Chippi, John Morgan, Mason Tvert, Corporal Sean Azzariti (USMC), Steve Fox, Cash Hyde, MMJ Business Daily, THC – The Hemp Connoisseur, The Westword Toke of the Town, Cannapages.com, Colorado Cannabis Blog, Kind Reviews, ASA – Americans for Safe Access, SAFER – Safer Alternative for Enjoyable Recreation, Clover Leaf Consulting, Dixie Elixers, MJ Freeway (POS System), Denver Relief/ Denver Relief Consulting, Kim Sidwell Photography, MMJ Job Finders, AMA- Advanced Medicinal Alternatives, Dr. Jay's, Incredibles/Medically Correct, Keef Cola, Twirling Hippie Confections, Globeville Meds, Pink House, River Rock Wellness, The Clinic, Garden of the Gods, Kendra Curtis, Rachel Schaffer, Grace Sisti, Tripp Keber, Jason Lauve, Adam Dunn, Crystal Guess, Lauren Laire, Crystal Lammon, Laura Leathem, Kim Sidwell, Kayvan Khalatbari, Jose Ramirez, Sr., Ean Seeb, Clifton Black, Shawn Coleman, Matt Cook, Rob Corry, Warren Edson, Steve Fox, Toni Fox, Dan Hartman, Wanda James, Jill Lameroux, Sean McAllister, Jared Polis, and Kristin Thompson.
The event will be streamed live so others can enjoy the historical moments of this event from around the world.
For more information go to http://www.yourmmjinfo.com
Facebook: http://www.facebook.com/CloverLeafConsultingLLC?fref=ts
The event is also going to be streamed live. To see the event LIVE please click here:
http://www.ustream.tv/channel/white-ball-holiday-and-industry-business-awards-celebration
For more information on the Cash Hyde Foundation go to:
http://www.facebook.com/pages/Cash-Hyde-Foundation/127415640667066