United States Marijuana Party -
United States Marijuana Party
Posted by United States Marijuana Party
Sunday, 03 July 2011 15:25
"This election will prove to be the most historic election in Kentucky history. Kentucky can step forward by electing a leadership team that will serve our Nation as an example of how government can work for the people, by the people." - Gatewood Galbraith
By Michael Bachara, Hemp News Correspondent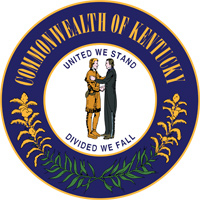 Gatewood Galbraith is currently campaigning for Kentucky's 2011 gubernatorial race as an Independent, free from any party affiliations, and describes himself as free from hidden agenda. Galbraith is focusing his campaign on young voters by proposing a freeze on college tuition expenditures, a $5,000 educational voucher to high school graduates for college or technical school, and legalization of cannabis for medicinal purposes, which he estimates could save the state $500 million to $1 billion in medical costs each year. His pledge is to end the "synthetic subversion" in his state.
It is this writer's belief that Galbraith is the change Kentucky, and our country, needs. He would be an intuitive Governor, helping to create thousands of jobs by implementing his forward-thinking plans. Bottom-line, he is running for the betterment of Kentucky, which has been plagued by perennial problems.
A Note from Gatewood: When people ask....
Why do you continue to run....READ ON



You need to login or register to post comments.
Discuss this item on the forums. (0 posts)

Copyright © 2011 usmjparty.org. All Rights Reserved.