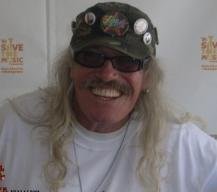 Join Wayward Bill, Head of the U.S. Marijuana Party, and other veterans plus supporters as we rally in support of veterans as we file a petition to add Post Traumatic Stress Disorder (PTSD) to the list of conditions which qualify for medical marijuana in Colorado.
Nearly 20% of returning soldiers from Afghanistan, Iraq suffer from PTSD and many of these brave soldiers use medical marijuana to cope. Not forgetting the soldiers of the Vietnam war, Bosnia, & Kuwait who are still recovering 40, 30, & 20 years later This use is currently illegal under Colorado law. Join us at the rally where we will file an official petition to change this policy!
What: Rally to add PTSD as a medical marijuana condition
When: Tuesday, May 29 at noon
Where: CDPHE office, 4300 Cherry Creek South Dr 
Denver, CO 80246
(MAP)
This will be our second attempt, the last time Sensible Colorado had Veteran yet war imposter Kevin Grimsinger turn over the petition to the Information Officer Colorado Department of Public Health and Environment. Hope they have a better choice this time around. I am embarrassed that we Veterans were fronted out by a war imposter who just happened to be a vet. This is a Sensible Colorado event.