PLEASE HELP RONNIE SMITH'S FAMILY!
Ronnie's sister here. He sent me a message today and I spoke with him a bit ago. It seems that the Dr's. are giving him 2 weeks to live. He said he will be going home with hospice in a couple days. He is still hoping that the oil will help but is sad also. I have created a gofundme page to help me and his son get from KY to CO to be with him. If anyone can help us out it would be much appreciated.
HERE IS THE LINK TO DONATE!
http://www.gofundme.com/7orqn4
HIS FACEBOOK PAGE IS HERE.  PLEASE SEND LOVE AND PRAYERS!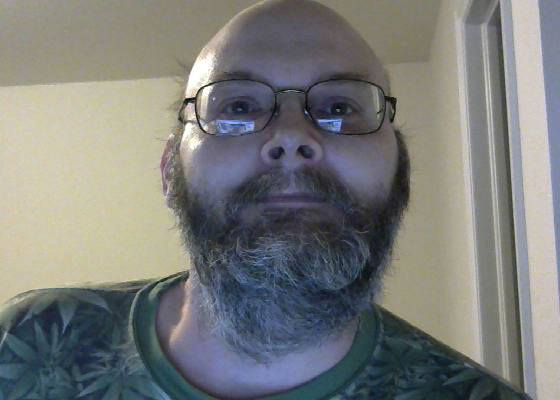 Brian McCullough For the love of God..., please share this far and wide.On group pages and such...
I have to get off line and wont be back till Monday. I want his friends and ours to send healing energy to my buddy.
I can only hope you all will get this message before it's too late.
Peace out, Brian
HEALING PRAYERS FOR A FREEDOM FIGHTER!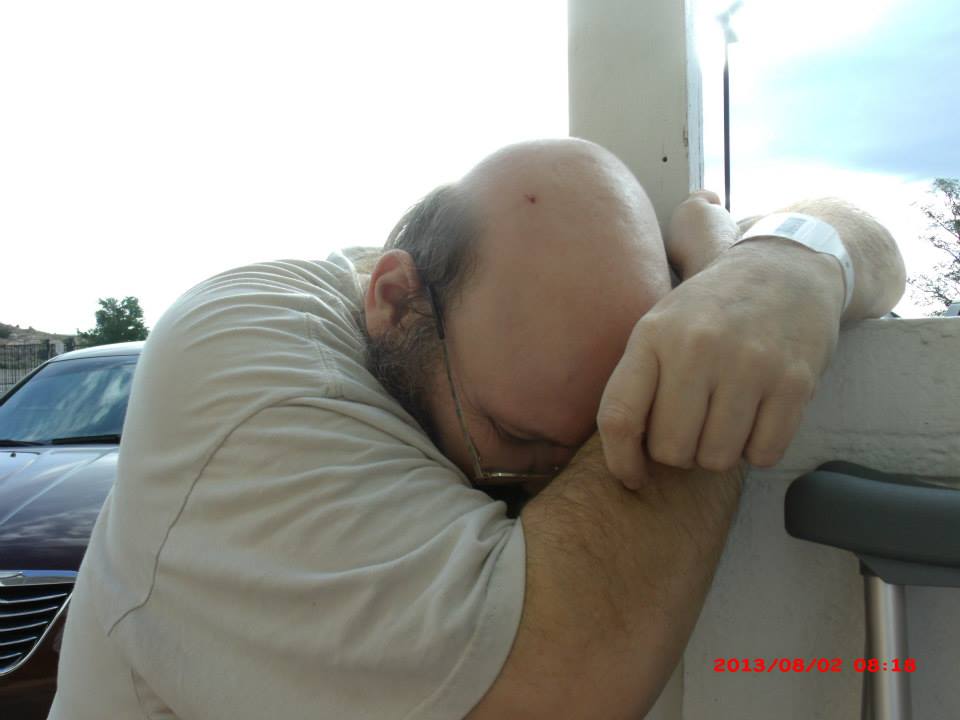 This page is for our friend Roland A Duby. He just received his second diagnosis of an aggressive form of leukemia and doctors have told him he has about 3 months. He has saved hundreds of people with cannabis oil...many for free. He needs our help now...please join us in prayers for his healing. Or send white light and positive energy his way. Coming shortly are short slide shows of Roland singing "Smokin To The Oldies". He is so clever and funny! These parodies are accompanied with cannabis graphics for your viewing pleasure. Please send page to other friends of his that you feel would want to be part of this healing effort. Thanks! Cher
(***PART OF THIS ARTICLE HAS BEEN REMOVED AT THE REQUEST OF BREEZY KEIFER....smk.)

 - - - - - - - - - - - -  -- - - - - -
When most people go to jail, they are trapped because if some one doesn't help them out after 20 days, the chances are, they are there for the duratation.
Breezy was there for me thru this ordeal. When the cop pulled me over, he did not care about AZ medical marijuana laws or their reciprocity with every legal medical stale. He searched my car any way and found no marijuana (not even residue.) So he asked to open the trunk and I told him I do not give consent to search my trunk. he said it was too late for that. He jimmied my truck open and found 2.5 ounces of medical pot with I had a recommendation for. 2.5 oz is the legal amount for a patient to carry with them. During his search he came across my dr. recommendation and threw it back in the trunk.
He impounded my car, my $2000 metal detector, my $2000 laptop, and a video camera, among numerous other things.
When I went to court, I told the judge that my medical recommendation wasin my trunk and the cop ignored it, I felt this was tantamount to tampering with evidence. The judge did not care and the prosecutor offered me a plea bargain of 4 felonies carrying 13.75 years for my LEGAL MARIJUANA.

-------------------------------------------------------------------------------------
THE STATUS OF Cher Ford-mccullough and Brian McCullough, and myself i AM NOW ON THE PHONE WITH Cher and she is telling me the medical condition of our dear friend Roland A. Duby. He is in the hospital in Colorado and has just received the 2nd diagnosis that he has an aggressive form of leukemia........WE ARE ASKING THAT EVERYONE SEND OUT PRAYERS OF HEALING for OUR DEAR FRIEND HE HAS COME AND ATTENDED SO MANY EVENTS IN THE KENTUCKY AREA AS WELL AS OTHER NATIONAL EVENTS HE HAS SUPPLIED OIL TO SO MANY FOLKS ALSO PLEASE PLEASE SEND UP SMOKE TO THE HEAVENS AND MAKE A SACRAMENT THAT GOD WILL SEND HIS HEALING PRESENCE TO OUR DEAR FRIEND AND WARRIOR FOR GOD'S PLANT AND OUR FRIEND AND WARRIOR WILL WIN THIS BATTLE AND HELP US CONTINUE THE FIGHT GOD BLESS AND HEAL OUR WARRIOR FRIEND
----------------------------------------------------------------------------------------------------------------