PLEASE HELP RONNIE SMITH'S FAMILY!
Ronnie's sister here. He sent me a message today and I spoke with him a bit ago. It seems that the Dr's. are giving him 2 weeks to live. He said he will be going home with hospice in a couple days. He is still hoping that the oil will help but is sad also. I have created a gofundme page to help me and his son get from KY to CO to be with him. If anyone can help us out it would be much appreciated.
HERE IS THE LINK TO DONATE!
http://www.gofundme.com/7orqn4
HIS FACEBOOK PAGE IS HERE.  PLEASE SEND LOVE AND PRAYERS!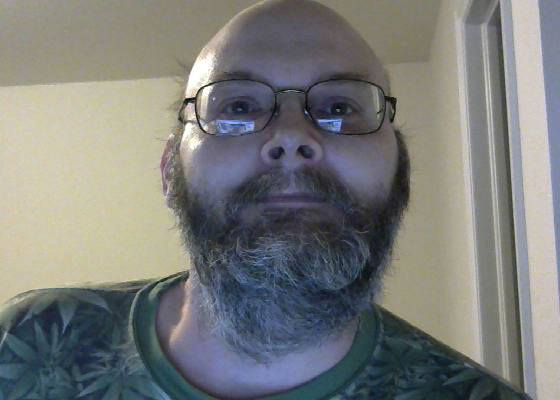 Brian McCullough For the love of God..., please share this far and wide.On group pages and such...
I have to get off line and wont be back till Monday. I want his friends and ours to send healing energy to my buddy.
I can only hope you all will get this message before it's too late.
Peace out, Brian
Written by:   This email address is being protected from spambots. You need JavaScript enabled to view it.
August 24, 2013
William Chengelis, aka Wayward Bill of the U.S. Marijuana Party has been dealing with allegations which have been made upon his character and ability and which in fact has brought negative attention to the cause of the U.S. Marijuana Party which is to END PROHIBITION.
The first issue came up last year on a website named "This aint hell but you can see it from here" whereby a group of veterans questioned a lie Bill had told years ago about his "tour in Vietnam"...  This in fact did turn out to be a "lie" according to commonplace standards.  But how many people have gone through their own lives without exaggerating something, either good or bad, in their life?  Writer's do it all the time in their writing's, it is called "Artistic License".
That having been said, it is not politically correct in any situation to lie or fabricate a story about something that happened in a war.
Apologies have been made and the record has been set straight.  His appearance on ICannabis Radio explains a lot and can be viewed through this LINK.  Please listen.
Bill has done a lot of footwork for this organization.  He was/is doing the running while we are sitting here talking about it.  
"...Wayward Bill is really William Alvin Chengelis and he never went to Vietnam. He was a clerk in Germany. There's nothing wrong with that..."... was posted on the blog.  Therefore he is a Veteran.

The following is an excerpt of an early article when Wayward became Chairman of Colorado and is also referenced on the above link as well...
Wayward Bill Chengelis has been a political activist all his adult life.  He started out with the White Panther Party in 1969 in the campaign to free John Sinclair the then party head who received 10 years for two marijuana joints.  Through the years Wayward Bill Chengelis has been active in Yippie, the ACLU, the Democratic Party, S.A.F.E.R., Sensible Colorado, NORML, and the United States Marijuana Party.   He is 59 years old and went to Youngstown State University studying political science, constitutional law, and journalism although he never finished to receive a degree. He is also a Vietnam era war US Army Veteran.  He was honorably discharged in 1974.  Wayward Bill currently is considered disabled (crippled left hand, bi-polar, PTSD) and lives on a meager VA non-service connected disability pension.  He is a licensed medical cannabis patient for severe pain in his left hand.  He knows first hand the discrimination by both VA and HUD invoked on cannabis patients.
 My thoughts on the situation are this,  "Judge not and you shall not be judged".  I do not believe that a moment of indiscretion should in and of itself take a person down.  Wayward has been an activist all of his adult life and has worked hard at it.  He stood up and took charge when no one else could, or would. 

The U.S. Marijuana Party will tirelessly fight for the end of Prohibition through repeal.  Legalization is not good enough anymore.  We now understand the truth of the lies which our own government have gotten away with for nearly 100 years. The government has lied for all those years and NEVER apologized for any of  it.  Bill has explained himself and I think unless something more damning than an exaggeration occurs we should let him continue his work in peace.
I certainly think we can find understanding for someone who has endured a war, in any capacity, and who has continued to fight for the people who most need him...POW's, meaning-"Prisoners of the Drug War"... for many years.  Yes, he IS a Veteran...