PLEASE HELP RONNIE SMITH'S FAMILY!
Ronnie's sister here. He sent me a message today and I spoke with him a bit ago. It seems that the Dr's. are giving him 2 weeks to live. He said he will be going home with hospice in a couple days. He is still hoping that the oil will help but is sad also. I have created a gofundme page to help me and his son get from KY to CO to be with him. If anyone can help us out it would be much appreciated.
HERE IS THE LINK TO DONATE!
http://www.gofundme.com/7orqn4
HIS FACEBOOK PAGE IS HERE.  PLEASE SEND LOVE AND PRAYERS!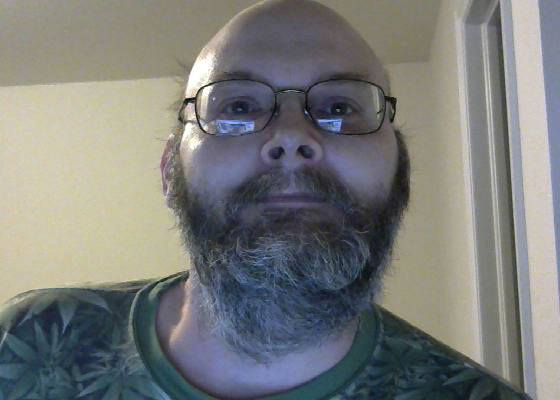 Brian McCullough For the love of God..., please share this far and wide.On group pages and such...
I have to get off line and wont be back till Monday. I want his friends and ours to send healing energy to my buddy.
I can only hope you all will get this message before it's too late.
Peace out, Brian
January 13, 2014 Denver, CO
Before the Bronco game even began Sunday, Bronco fan, rapper and disabled Vet, Freddy Moore was asked to remove his bus from the Sports Authority Field tailgate parking area by the Denver Police. The agent representing the NFL said the logo display on the Winnebago was "Insulting." 1 Blunt Radio, a media firm and Cannabis University, an information based corporation who advertises on the bus's side, are Denver businesses. Even though they were parked with many other vehicles displaying their company's logos for four hours, the official admitted it was the word "cannabis" they found to be offensive. Moore did have their $120.00 fee returned and left as directed by the Denver Police. "We are enraged by being slandered and at the humiliation suffered by our guests," said Michelle LaMay, CEO of Cannabis University™ Inc.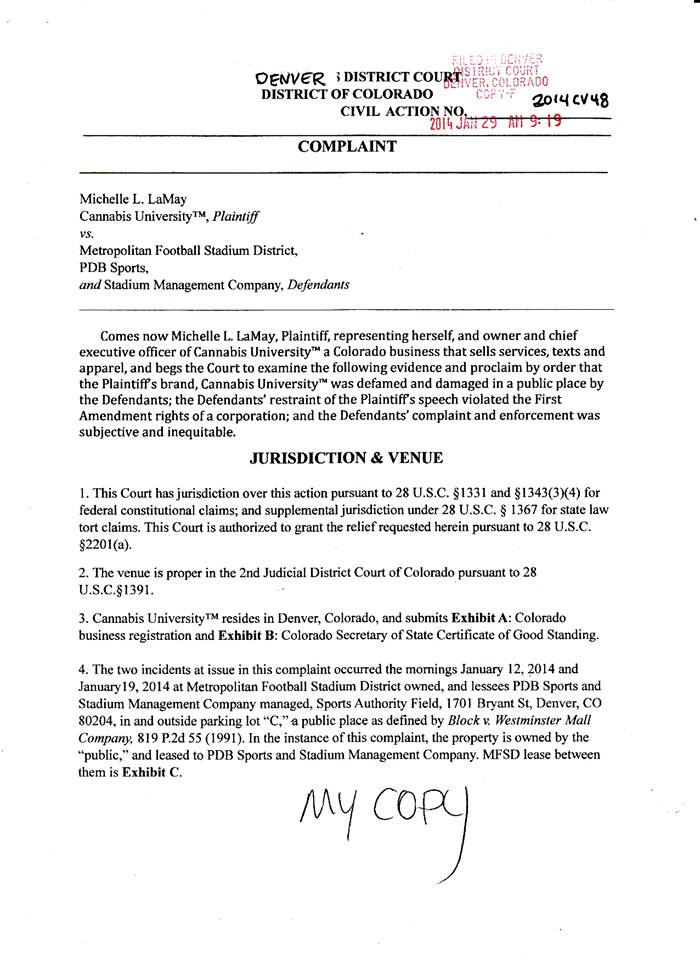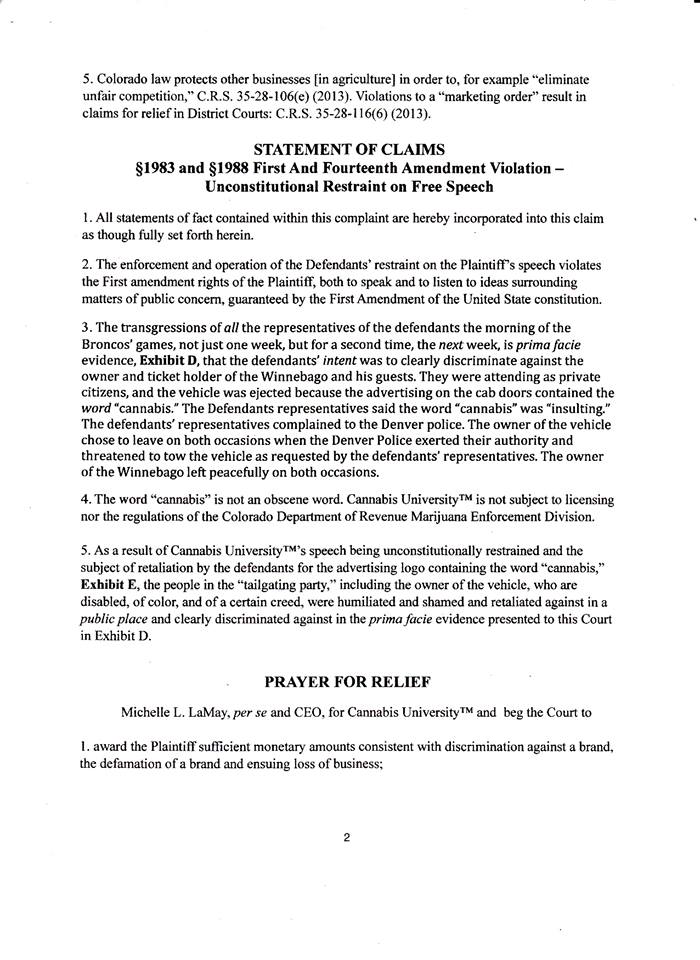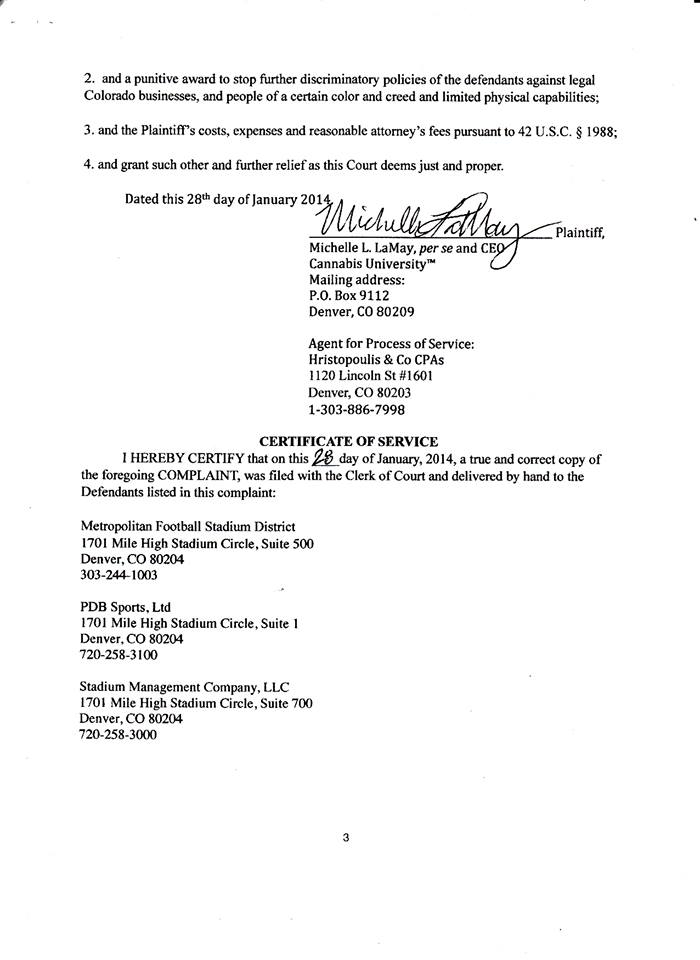 AND HERE  Michelle LaMay